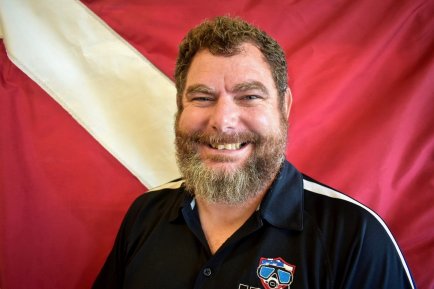 Sean Carroll
Store Manager
Instructor Trainer
Extended Range Instructor
React Right Instructor Trainer
DAN Instructor Trainer
As a veteran, Sean spent 21 years jumping out of planes
with explosives. Along with managing the store, he teaches
the majority of our SCUBA courses. If you're interested in
diving or continuing your dive education Sean is your guy!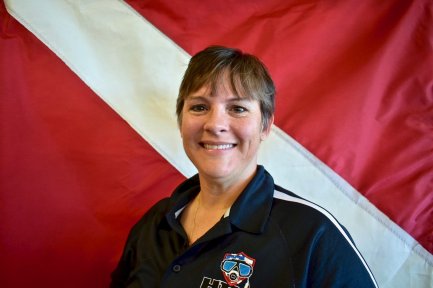 Kynda Ray
Open Water Instructor
DAN Instructor
When Kynda is not in the store helping out customers, she
is out in the water teaching students to become open
water divers. You will surely enjoy having her as your
instructor and she will give you the best dive education
possible!







Alyssa McCoy
Assistant Manager
Advanced Open Water Diver
When she isn't out in the water diving or taking pictures, she
spends her time in the shop. She makes sure paperwork is
taken care of, social media is up to date, tanks are filled,
customers are satisfied with their purchase, as well as
making sure the shop runs as smoothly as possible! If you
have any questions about any products, classes or services
we offer she is your gal!




Sarah Vinson
Social Media Manager
Divemaster
When Sarah isn't out helping with classes, she is in the shop working on editing social media, helping customers find what they need, or filling tanks. Sarah is also a senior naut in the SCUBAnaut program.









Andrew Nigels
Technician
Divemaster
When he is not out helping out with classes, he's in the shop
working on tanks or helping customers with any of their
needs or answering questions.







Amanda Prystupa
Retail Associate
Divemaster
When she isn't diving, she is tiding up around the shop
or helping answer any questions customers may have.

Tye (Scooter) Stevens
Retail Associate
Open Water Diver
Tye is always happy and willing to help you find exactly what
you're looking for! Whether it's a mask, snorkel, any kind of
dive equipment, or even just a decal for a car; Tye will make
sure you leave our store ecstatic with your purchase. You
are also able to connect with him on one of the many sale
sites as he posts items, looking for ways to bring our
customers the best deals possible.


Vivian Foisy
Retail Associate
Advanced Open Water Diver
Vivian is always there to make sure that you have the most enjoyable shopping experience. Need help? She is always smiling and ready to help you find exactly what you need.
Just want to chat? Vivian is happy to talk about all things diving and ocean related. Vivian is also a senior naut in the SCUBAnaut program.